Equiport is a leading UK retailer of equestrian supplies. They also sell an exclusive range of made-to-measure equestrian clothing and equipment offering flexibility in design, colour and choice of materials. This offers riders and teams a unique opportunity to create custom made, truly personalised designer equestrian wear. We were tasked with bringing the site up to date and creating customisation tools that would allow Equiport to sell their made-to-measure, customisable products online.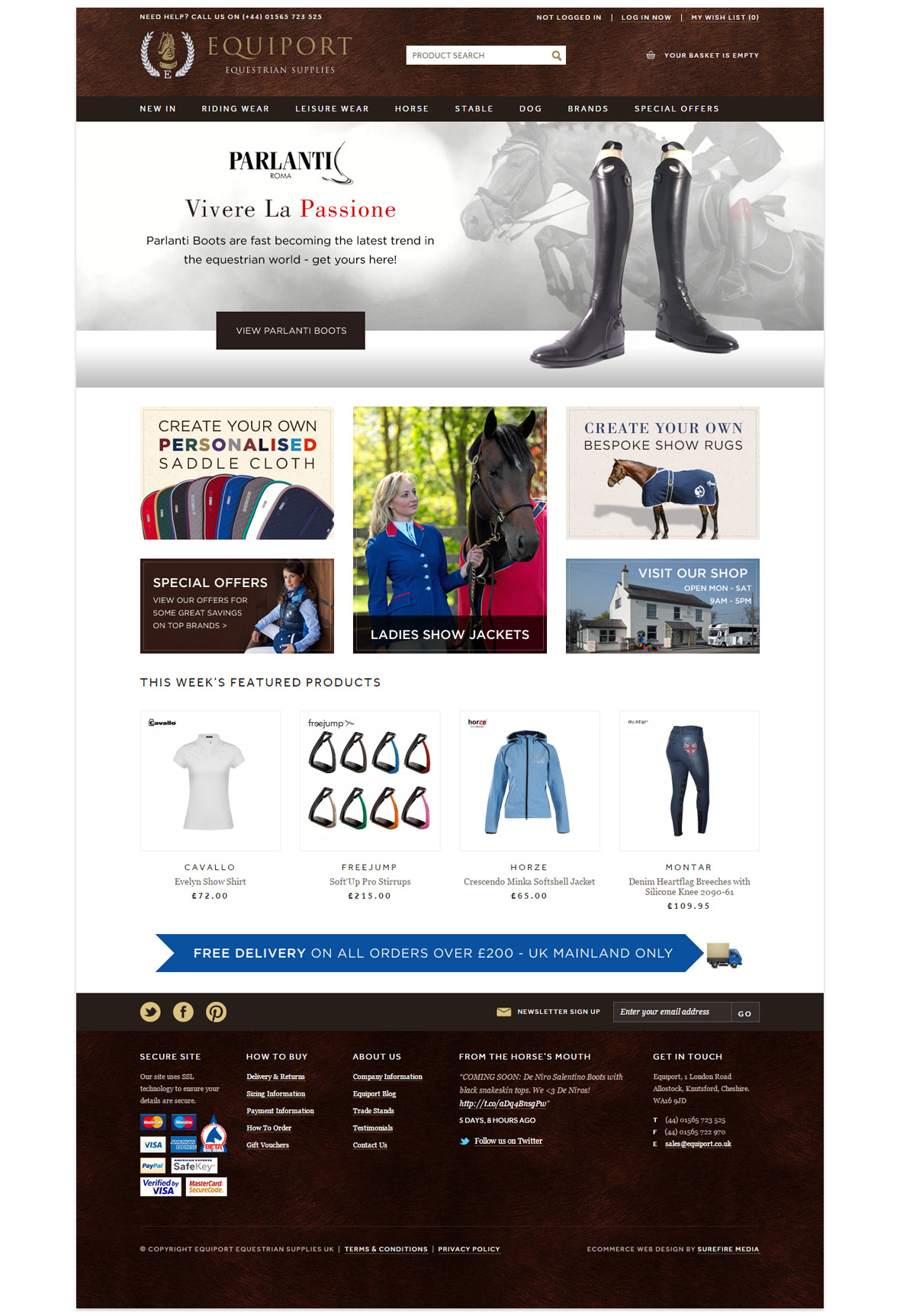 Made To Measure Products
Equiport sell various ranges of made to measure items such as horse saddlecloths and show rugs. We created a bespoke solution that allows users to choose from a variety of options in order to customise their own gear.

SEO Baked In
We considered search engine optimisation throughout the design and build process with great results. The Equiport site ranks highly in Google for a wide range of product specific, and some wider, more generalised terms.

Comprehensive Admin
The site features a fully customised admin system that allows Equiport to manage all aspects of the site in-house. From adding products, through to the management and fulfilment of orders, the admin system does it all.
The Results
For the month straight after launch when compared with the same month, the previous year.
For the first month after launch when compared with the same month in the previous year.
Total sales in the 2 month Christmas period in 2014.