Surefire Media recently took on a new client who asked us to help them improve in rank for a number of keywords and to increase their website traffic.
I don't tend to use traffic as my primary measure of SEO success, but in this case the huge increase in both traffic and quality metrics, like time spent on pages and reduced bounce rate, were too good not to shout about. So when I posted the results on LinkedIn, I was immediately asked about my technique.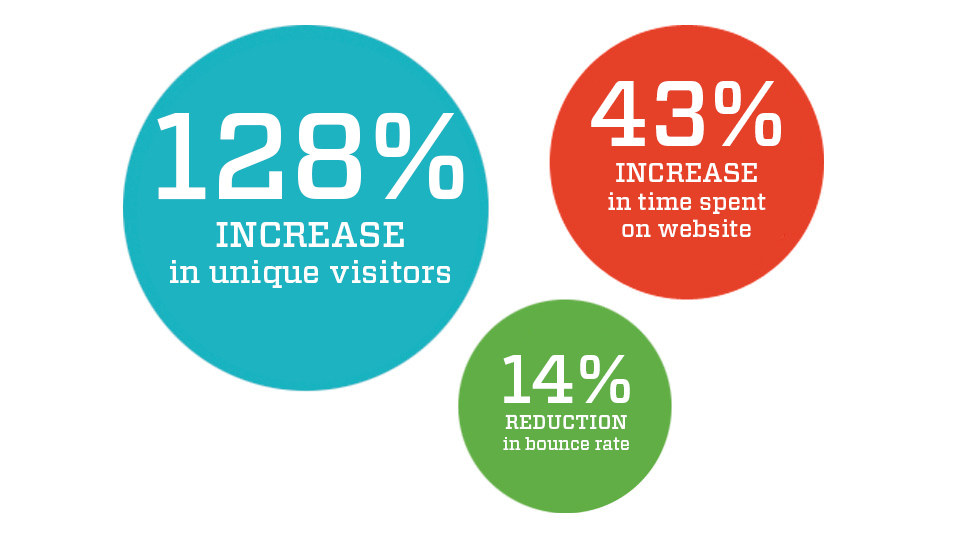 Quite aside from giving away any secrets, my approach to SEO simply adheres to Google's search quality guidelines, and underpinning everything I do, is the belief that a website should be full of useful content that shows off a business's expertise.
Whilst I do utlilise some SEO tools like Moz Pro and Google Search Console, my approach is not limited to addressing issues flagged by automated tools. Tools like this are generally very good at picking up any technical issues like broken links, duplicate content, missing META information and so on, but I believe that taking a human approach at the same time is critical.
This approach has worked for us time and time again, and you can read about our success with a client in the legal sector here.
What matters most is ensuring content demonstrates expertise.
Littering a website with keywords isn't what matters. Getting heaps of back links from any and every website out there doesn't cut it. What matters most is ensuring content demonstrates expertise and in doing so builds consumer trust and increases the authority of the website.
How We Approach SEO
1. Set up and verification of the basics
The very first step I always take is to address all the basics. That means making sure Google Analytics, Google Search Console and so on are all set up correctly. I'll make sure an up-to-date sitemap has been submitted, and will look for any red flags, prioritising these actions.
2. Find and address technical issues that could be harming a websites SEO
There are heaps of different tools that can be used to find technical issues with a website. Google Search Console and Bing Webmaster Tools are both free and a great starting point. My own preference is to use Moz Pro however, which I use alongside other free tools.
Mobile friendliness check
Page load times check
Find and fix any broken links
Deal with any temporary redirects and 404 errors and set up SEO friendly 301 redirects
Check Search Console and check for Google penalties
It's in doing the basics and addressing any obvious technical issues, that the clearest 'quick wins' can often be achieved.
3. Manual audit of website content
When I start working with a new client, I like to imagine myself as a potential customer. I go through the content to see how clear their messaging is, to establish how the website moves a customer through the sales funnel and to make sure it conveys the right messaging with regards to brand and expertise.
Good content should effectively convey the businesses expertise and should also include, in a very natural way, the keywords that the client wishes to rank well for.
Address any duplicate content issues
Address any areas of weak content and write more content to make more useful and/or detailed
Ensure proper formatting of content (e.g. proper use of hierarchical heading tags; no H1 duplicates)
Edit META title and description to ensure they represent the content on each individual page
Optimise image file names and ALT tags
Ensure relevant keywords within body text are linking through to relevant content on other pages of the website
Ensure a good balance of "follow" and "nofollow" links
Highlight and help client to address any issues or barriers to the conversion process
4. Create new high quality content and improve existing content
There's no doubt that regularly publishing high quality content has formed the basis of my own approach to SEO for many years now. For Google to regard a website as being authoritative, it wants people to be visiting the page, staying around long enough to take in the content and it wants to see other websites and social media channels linking to it and/or referencing it.
Create a publishing calendar and plan new content
Regular publishing of new content, primarily through company news, blog articles and case studies
Work with client to create high quality helpful supplementary content such as downloadble guides, eBooks and so on
Promotion of new content across social media channels and content discovery platforms (often helpful in creating new back links)
Check citations from business directories to ensure all contact information is present and up to do, and ensure that the website is listed on places like Yell.com
5. Make the most of local search to increase trust
Local search is perhaps the biggest change to hit SEO in the last 5 years. Search results are now personalised to your browsing history, and will also take in to account variables such as your location. As well as ensuring that a website appears in local search, there are various steps I take to improve trust in general on a website.
Ensure detailed contact information is on the website and easily accessible
Review team, about and history pages, improving where necessary as these pages build consumer/client trust
Use Google Data highlighter to tag local business micro data information
Look at and integrate online reviews where possible, and if general brand sentiment is negative, work with client to address issues
Look for high authority and local web directories to obtain new citations from
Whilst the above is by no means a comprehensive list of everything that I do, these are some of the key areas that I believe make the biggest difference, helping a website to rank better and benefit from more visitors.
If you'd like to know more about our SEO techniques, or would like to find out how we can help you to rank better, get in touch or give us a call on 0845 301 1181.
Save
Save
Save
Save
Save
Save
Save
Save
Save
Save
Save
Save
Save