When it comes to making purchasing decisions, customers look for trust signals, and so does Google. One of those trust signals is independent online reviews, with a whopping 90% of customers  saying that their purchasing decisions are influenced by them.
We also know that reviews act as a ranking signal, impacting your authority and ultimately influencing how well Google ranks a website, so let's dig a little deeper into why independent reviews matter…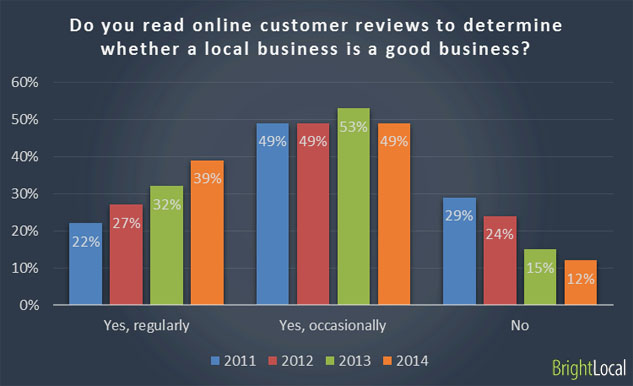 SOURCE: Consumer review research by BrightLocal
Why Do Good Reviews Matter?
Online reviews impact two key areas. From the consumer perspective they make a business a more attractive prospect, whilst from an SEO point of view, they tell Google that other people are happy with your products or services, so your website deserves to be ranked above competitors who don't have such happy customers.
Good reviews are used by both customers and Google, and help you to;
1. Stand out in search results
Depending on which review engine(s) you use, your star rating will show up in Google search results, helping you to stand out visually and making your business look more attractive.
2. Positively influence purchaser decisions
Positive reviews on Google and on independent review sites are a way of demonstrating you are a trustworthy company that other people are happy to use. This positively influences people to purchase from you.
3. Improve your rank in search results
The pillars of SEO are Authority, Relevance & Trust. If Google doesn't believe you're a trustworthy authority in any given area, then quite simply it won't rank you as well as more trusted, authoritative competitors.
Whilst Domain Authority (DA) can't be directly influenced, there are a large number of different metrics that do actively contribute to the DA of your website.
Total number of reviews, frequency, review sentiment and review ratings, all play a part in how Google ranks your website in search results, meaning there are direct benefits to having online reviews in terms of SEO.
Research by Moz on local search ranking factors states that online reviews are actually a pretty big ranking factor, with this signal alone contributing around 10% of how Google chooses to rank a website in search results.


Google Seller Ratings like this are aggregated from a number of sources
Where Do Google Star Ratings Come From?
Known as "Seller ratings" Google uses ratings from various review websites, filtering out reviews that they consider to be untrustworthy or otherwise questionable, and providing an average star rating from all aggregated results.
Some of the review websites that directly influence Google Ratings include TrustPilot, Yelp, TripAdvisor, Revoo and Reviews.co.uk. See the full list here.
Get Proactive With Review Acquisition
So how do you get started with online reviews? Which online review service should you choose and how do you get your customers to write reviews?
With some online review sites, the reviews submitted are exclusively restricted to that website, and therefore have no impact on your Google Rating. It makes sense then, to choose a review website that Google does use if you want your reviews to help in terms of SEO.
Some review websites like Yelp, discourage you from asking customers to leave a review directly, whilst others, including Google Reviews, encourage you to obtain customer reviews.
Review sites all discourage the solicitation of positive reviews and 'cherry picking' the customers you approach for reviews however so you should ensure you approach a fair mix of customers and your approach should be in a neutral in tone.
Do make sure that whatever review site you decide to use, you're familiar with their individual rules.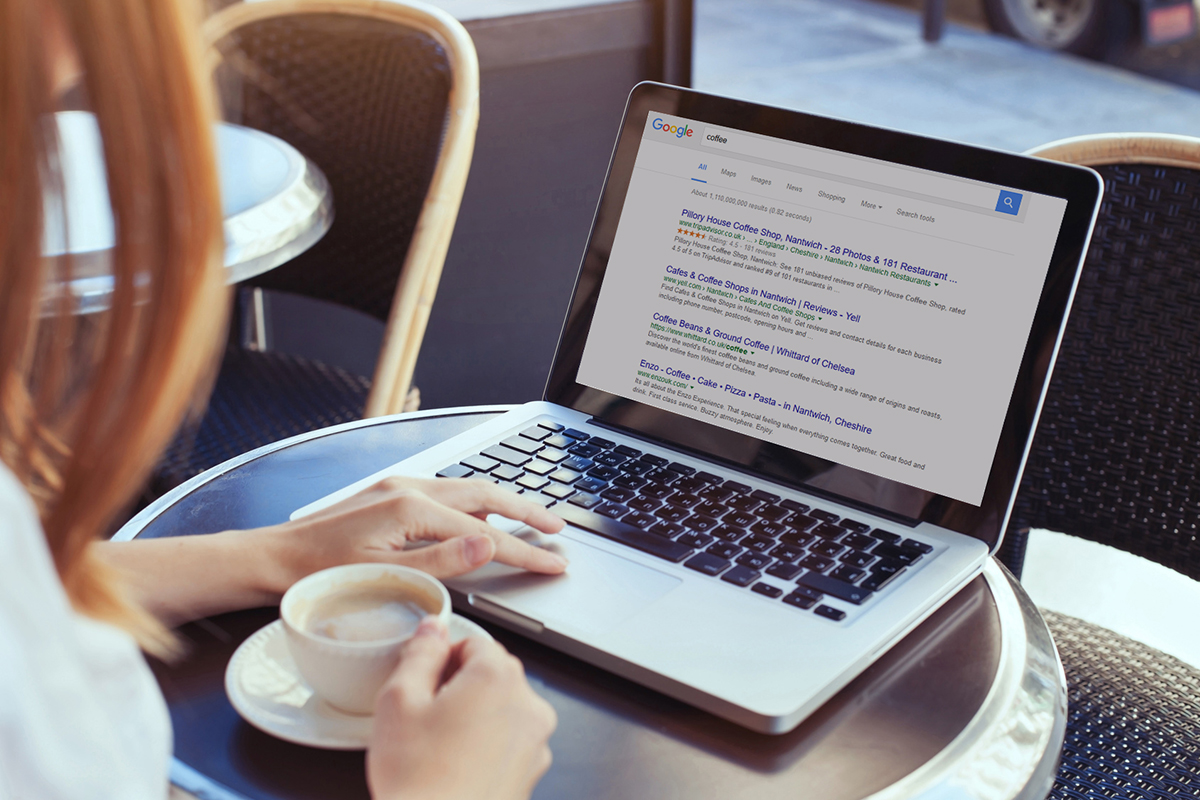 Automated Review Acquisition
Automating the review acquisition process is the best option in many cases, and depending on which review site you use, you should be able to send automated emails to customers following a confirmed purchase, suggesting that they leave a review.
Online Reviews & Reputation Management
Dealing effectively with complaints and negative feedback is the key to making any review engine work for you.
If you have mainly good reviews, don't worry unduly about the odd negative review and whatever you do, don't rush in and try to delete it!
Research from Turstpilot states that 68% of consumers trust reviews more when they see both good and bad ones, whilst 30% of consumers assume online reviews are fake if they are all positive.
Whilst it can be frustrating as it drags your average rating down, the odd negative review actually gives people a more balanced view overall, making your reviews feel more genuine and the odd poor review really won't do you any harm as long as the majority of your reviews are positive.
Be proactive with negative reviews
If you do receive a bad review or a lower than average rating however, you should always respond publicly to that review if you can and you should regard negative reviews as a chance to really let your customer service shine.
Be polite and helpful and point out any further routes to getting the issue raised resolved, or refute any factually incorrect claims in a professional and friendly manner.
This can very easily turn a bad review and low star rating into a review that actually has a positive impact on buyer behaviour, as it builds trust. Customers seeing your response may reason that your levels of customer service are high.
If you are consistently receiving very bad reviews and ratings, then it could be worth reviewing your internal practices. Perhaps your ordering process needs a rethink or your customer service practices need an overhaul?
Need a Hand Getting Started with Online Reviews?
If you'd like to get started with online reviews we can help. Whether you need help to choose the right review engine, integrate it into your website or automate review acquisition emails, get in touch with us.
Save
Save
Save
Save
Save
Save
Save
Save
Save
Save
Save
Save
Save
Save
Save
Save
Save
Save
Save
Save
Save
Save
Save
Save
Save
Save
Save
Save
Save
Save
Save
Save