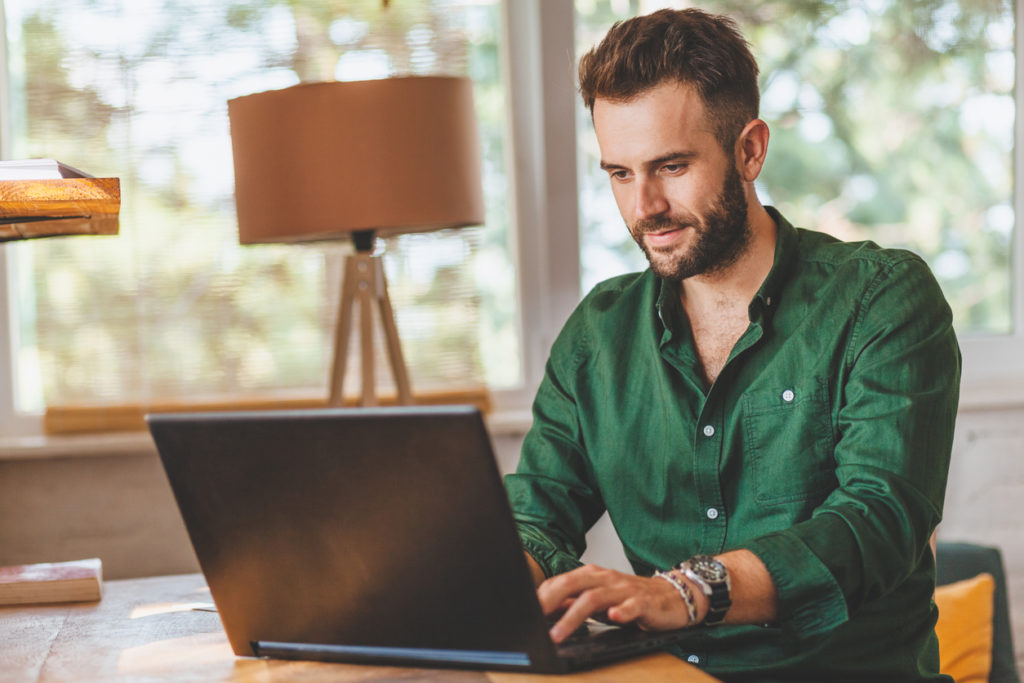 1. Make your product descriptions unique and engaging
The easiest thing to do is to use the standard product descriptions provided to you by the manufacturer. The problem with doing this however is that any number of competing websites will be using exactly the same descriptions and this could be regarded as duplicate content by Google.
The other big problem is that standard descriptions written by someone else are unlikely to speak directly to your audience.
Your tone of voice is a powerful marketing tool and it plays a major role in your brand. Writing your own copy will mean you stand a better chance of capturing the attention of your audience by using a relatable tone of voice they'll find more engaging.
2. Mention similar or alternative products
Although you may have any number of Shopify apps showing related products or what other customers looked at or bought, for an SEO tactic that packs some serious punch, consider mentioning and linking to other related products from within your product description.
For example, a fitness apparel store selling 3/4 length running leggings might also want to mention in the description that the same item is available as full-length running leggings, ensuring the words 'full-length running leggings' are then linked through to the relevant product or collection.
Not only does this add value for customers reading your product description, but it means you can add extra keywords and link anchor text that's helpful for SEO.

3. Include additional information on fit/sizing
One of the biggest trends we've seen in the last couple of years is in retailers who sell clothing or footwear adding information about the fit of an item.
If you're not using a sophisticated product review app that aggregates the average fit based on customer feedback, if you know an item runs small or large, or it has non-standard sizing, adding fit/sizing information to the description, including the height and size of the model shown, can help people make a better purchasing decision that will cut down on returns.

4. Avoid the curse of duplicate content
Whilst Google is now technically smart enough not to mark your website down for duplicate content when a description is the same across multiple pages, in our experience, Google prefers it when your descriptions differ.
When you're selling variants of the same thing and have made the decision to list them separately, obviously, they are the same product, so the description is going be the same, with the exception of a variable such as colour.
For maximum SEO benefit though, we always recommend customising your Shopify product descriptions to make sure that no more than around 60% of the description is the same as on any other page.
That doesn't mean you have to start from scratch each time, but paraphrase and get creative, thinking of different ways to describe the same thing. Use slightly different words, change the order around to mix things up a bit. This is particularly important when it comes to the Meta title and description of a page.
If you're relying on the auto-generated Meta title that Shopify creates based on your product title, you might find that you end up with multiple product variants that have the same Meta information as well as the same product descriptions, which could signal to Google that the pages are duplicates and as such, best ignored.
5. Draw attention to benefits
Customers love a positive product description that highlights the items' USPs and benefits. Whether it's a brand that's exclusive to you or there are features that make a product unique or of interest, make sure you shout about them.
Get into the habit of writing a product description and then creating a brief list of bullet points that will draw the eye and highlight key benefits that could inform the purchasing decision.
Identifying benefits
Struggling to find benefits? Have a think about the following things:
Materials used e.g. Vegan leather
Brand story/heritage e.g. Independent UK brand
Sustainability credentials e.g. Sustainably sourced 100% organic cotton
Features e.g. Auto shut off
Options/varieties e.g. Limited edition colours or prints
Ease of use/safety e.g. Fast to put together or set up
Warranties/guarantees e.g. 1 year warranty
Maintenance/aftercare e.g. Support forums and groups
Expected lifespan e.g. Expected hours of use
6. Brevity is not your friend
You might think that keeping the Shopify product description short but sweet is a good idea, but if there's one thing that Google likes, it's depth of content and that means you need a good amount of copy on your product pages.
We often see product descriptions consisting of just one or two sentences which is barely enough to get basic information over to potential customers and certainly isn't enough to convince Google your page isn't thin on content.
We're not recommending long and drawn-out prose, but you should aim for a good amount of depth. 3 or 4 paragraphs of strong copy as well as a list of bullet points that highlight key features is what you're aiming for but if you can add more, go for it!
Just make sure the amount of copy won't become overwhelming. Instead, you could include a "full description" or "more information" tab or similar so that people can skip to the more detailed description should they wish to.
Getting product descriptions right is easy when you know how, but it does take time. If time is something you're short on or if just need help getting your Shopify product descriptions right, we can help, get in touch with us.