The cost of living crisis is beginning to take hold and a slowdown in the economy is expected. With Christmas on the way, now is the ideal time to maximise your revenue-making opportunities.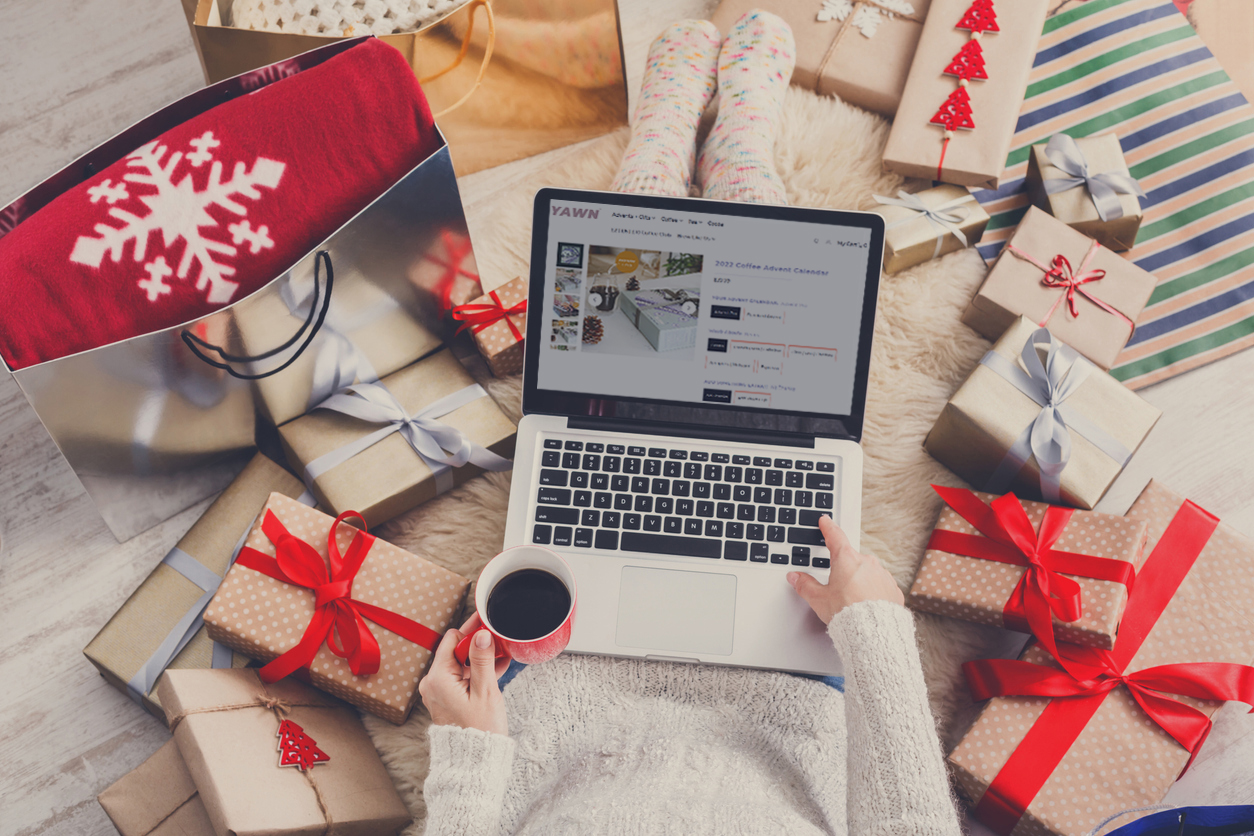 Adding new features to your existing Shopify store can often be surprisingly easy to implement, but looking through the Shopify App store there are a bewildering number of choices and it can be difficult to know where to start.
Our suggestions below are based on what we've seen work for multiple Shopify clients, most of which can be added to your existing store.

1. Referral rewards 
The beauty of word-of-mouth referrals of course is that they are free, and they are easier than ever to achieve thanks to social media, but not everyone is motivated to do this.
When you put a referral programme in place, you can offer an incentive for positive mentions, making it much more likely people will spread the word.
Mention Me is one such app, used widely by brands large and small and it makes it easy for people to refer a friend or social media follower, bagging them a reward such as a discount for doing so.
Give Referral Candy or Menton Me a try.

2. Try me
Depending on the type of product you sell, offering a trial-size pack could be a smart move. This can be particularly beneficial if your business runs a subscription model, particularly for food and drink-related products.
People may not want to commit to a subscription or a large pack size if they've never tried your product before and don't know whether they like the scent or taste. A trial size at a lower price point can be far more tempting making it more likely for you to win a new customer.
Offering a trial-size version, particularly for cosmetics, toiletry and food or drink brands can provide a great sales hook. This can also work for products that have a relatively high value or are new to market with little social proof.

3. Discover me
Similar to the trial-size suggestion above, if you have multiple different scents, flavours or types of products, consider offering a lower-priced discovery pack with a number of different varieties so new customers can try.
This makes it a much lower risk way to try out a new brand or product. Customers can find out their favourites whilst avoiding the risk of buying something they don't like and being put off from making any further purchases.
With several products bundled together, either full or trial size, discovery packs also make excellent gifts, increasing their appeal further.

4. Limited editions
Consider collaborations with designers and customers or one-off varieties released in a limited number.
Some great examples of business collaborations and limited editions come from the likes of Wild natural deodorant and Lucy & Yak; brands who have both totally nailed it.
In terms of clothing, footwear and homewares, limited editions can quickly become highly covetable with extremely high demand that can get both customers and press talking about them.
Limited editions are a great way of adding some variation to products that might otherwise remain fundamentally the same, particularly if the limited edition status applies to a scent or flavour or even just the packaging.

5. Gifting bundles 
Many products make more appealing gifts when thoughtfully bundled together. Doing this for a customer can make it much easier and quicker for them to purchase a gift.
Choose 2-3 complementary products and create a gift bundle. Make it more appealing by including a limited edition option that can't be purchased separately, add a trial size freebie, or price the bundle slightly lower than the cost of buying all items separately.
Also consider creating collections of products with seasonal scents / flavours / ingredients / packaging. For a double-whammy, make them a limited edition collaboration.
There are a large number of bundle apps available, so it can be a case of choosing the one with the right options for you. A good place to start your search might be Bundle Bear which is well reviewed and has a strong feature set.

6. Gift wrapping 
Gift wrapping makes a great upsell and can be sold at a premium. Consider offering both standard and upgraded gift packaging options to widen both the appeal and revenue-generating potential.
Additionally, you can give customers the ability to send a gift-wrapped item directly to the recipient at a different address.

7. Loyalty rewards
Consider fostering customer loyalty and encouraging repeat purchases by implementing a simple rewards programme.
The more a customer spends with you the more rewards they can earn, which can be anything from discounts or freebies to VIP customer status.
Give the Smile app a try.

8. Earth-friendly options
With increased awareness of the environmental impact of purchasing decisions, consumers are seeking a wider variety of options and some are willing to pay a premium for more environmentally friendly products, packaging and delivery options.
If you haven't yet transitioned to offering fully recyclable packaging, or you don't offer this due to higher pricing, consider offering alternative packaging options so people can choose eco friendly / plastic free packaging should they wish to.

9. One of the gang 
Regular subscription boxes are an excellent way to generate recurring revenue. Food, drink, cosmetic and arts and crafts businesses can most often benefit from subscription boxes, sending customers a curated selection of products following a different theme at set intervals.
Subscription boxes can be monthly, quarterly or anything in between and can provide a great way of shifting unsold stock. To really add value consider creating tutorials, for example perfect contouring, a step-by-step coffee brewing guide, Christmas craft projects and so on.
Take a look at the Seal Subscriptions app.
If you're looking for ideas to boost sales in your Shopify store or you need help choosing the right app and getting it expertly implemented, get in touch with us.