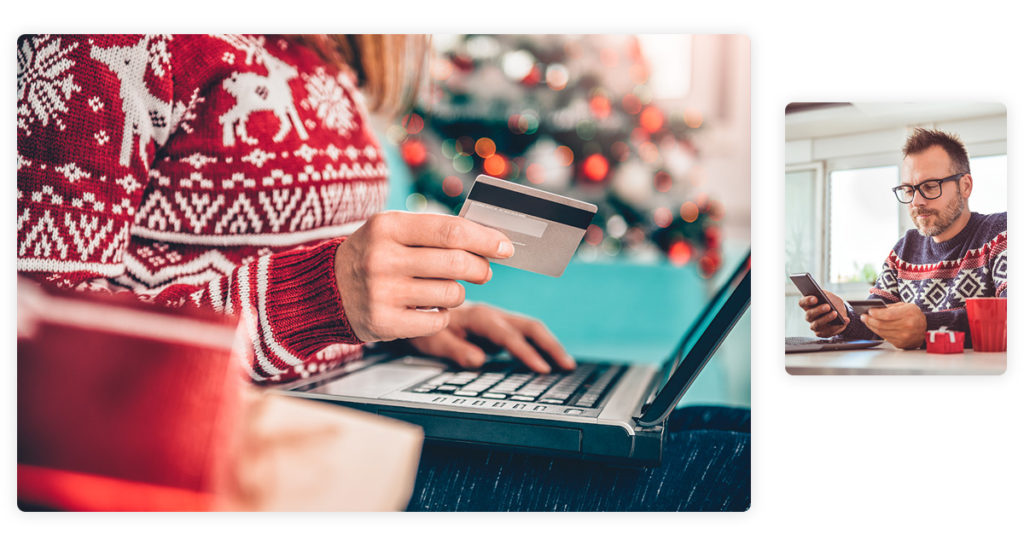 As a Shopify partner agency, we've spent the last few years working closely with online retailers selling everything from baby wear to luxury organic cosmetics. One trend we've noticed (and the stats back this up) is that people are starting their Christmas shopping earlier and earlier each year.
Whilst many retailers have traditionally waited until well after Halloween to begin thinking about the lucrative Christmas season, more than ever market trends are revealing that in 2021, retailers must ensure their Christmas promotions are not only planned well in advance, but are executed earlier than they normally might have done.
Hot off the back of the "cancelled" Christmas of 2020, families are likely to want to make the most of this year which could be one reason why shopping has started so early.
According to Mintel, in 2020 a whopping quarter of shoppers had already started their Christmas shopping in September. Whilst analysts expected to see trends return to that of pre-covid levels, with all the media scaremongering of late warning of scarce supply, together with escalating energy bills, what we're actually seeing is shopping more in line with last year. 
This uncertainty appears to be driving people towards spreading the cost of Christmas and starting earlier also means they're less likely to be impacted by supply-chain issues once the buying frenzy begins in earnest come December.
Regardless of the reasons, earlier purchasing is a reality and whilst some may refuse to start thinking about Christmas until December, taking that same stance as a retailer could prove to be a costly mistake.
However you may personally feel about Christmas arriving earlier and earlier each year, it's clear that the demand is there and if you're not taking advantage of it, you can rest assured that your competitors will.
The good news is strong demand means if you have traditionally relied on heavy discounting to attract sales, you may find that you won't need to discount as much to assure buoyant sales.
Dreaming up sales promotions to encourage shoppers to make purchases earlier this year could be a tactic that pays dividends, helping to ease the nightmare of missed Christmas deliveries and unhappy customers.
Encouraging earlier purchasing provides more time to get stock to the right place too, which could be more important than ever given the increased signs of strain we've seen here in the UK over the last few months as a result of supply chain issues and haulage driver shortages.
Regardless of whether you run Black Friday or Cyber Monday annual promotions, now is the time to ensure your Christmas collections are live. Even if you don't fancy shouting from the rooftops about your Christmas gift guide just yet, you should ensure your content is live and that you have a link on the website that's accessible through organic search to it.
Your quick Christmas marketing checklist
Christmas collection / gift guide on your website
Supporting content including news posts and website banners created and scheduled
Development work done on website to allow shoppers to sort by criteria like budget, recipient and interests
Email marketing campaigns planned and scheduled
Distribution of any offers distributed to discount and voucher code websites
Press releases for notable products sent to editors 
Product samples sent out to editors and influencers
Christmas collaborations planned, agreed and ready to roll out
Social media messaging planned, graphics created and posts scheduled
Google shopping and Google Ads campaigns set up, tracked and live
Social media advertising campaigns planned and ready to go live
It's not too late!
If you need a helping hand rolling out your Christmas 2021 campaigns we can help. From ideas through to content creation and the planning and management of your paid online advertising, get in touch with us today to find out how we can help.