We all know that automated emails are an effective way to win back customers that might otherwise have been lost, but did you know that an automated welcome series is the ideal way to keep customers engaged and foster brand loyalty?
From the humble abandoned basket email to the sophisticated automations offered via tools like Shopify Marketing Automations and Klaviyo, effective utilisation can boost everything from engagement and positive word of mouth to sales.


What Is A Welcome Series?
So what exactly is a welcome series? A welcome series is an automated process that triggers specific emails to be sent at certain times, for example when someone signs up for an email newsletter.
A series of emails (known as a 'flow' in Klaviyo), are triggered by the signup, usually starting with a welcome/thank you email, followed by emails designed to help people get to know a brand, showcase relevant products or entice them into ordering with a special offer.
The key to making a welcome series work effectively generally revolves around the timing, frequency and messaging, which need to be just right in order to boost engagement and lay the foundations of a long-term relationship.
Arguably the biggest benefit to brands is that welcome series emails have much better open rates (as much as 4 times higher) than regular email newsletters and they do a great job of building trust, generating significantly higher conversion rates as a result.


Welcome Series Email Examples
Oliver Bonas has a short, clean and simple welcome flow with a first initial welcome email giving some background on the brand, followed a couple of days later with a special offer. After a gap of 7 days, they then move subscribers into their usual regular product-focused emails.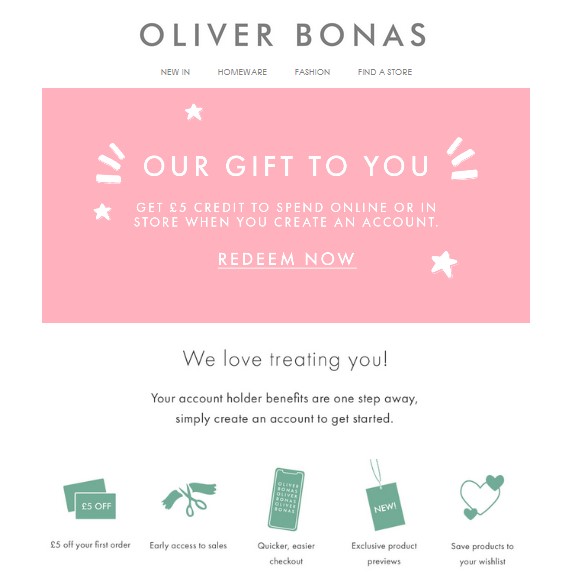 The fashionable knitting brand We Are Knitters have a short welcome flow of two emails triggered on newsletter signup. The first is quite lengthy, but includes not only a time-limited discount code, but access to free patterns and information about their products and online knitting community.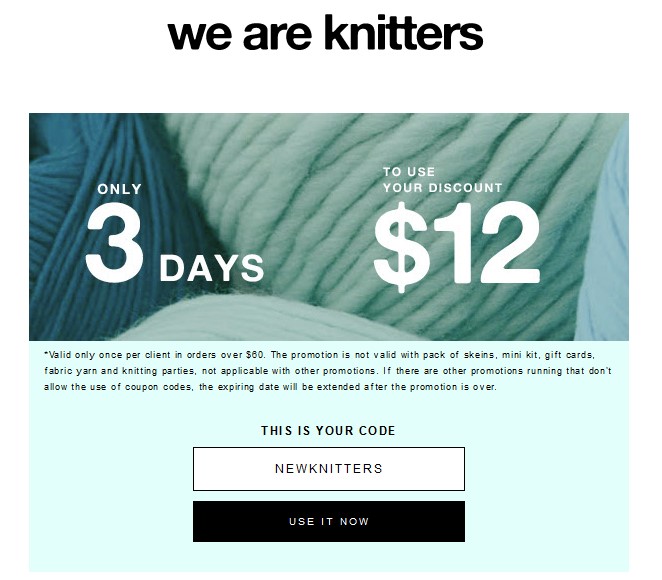 The second email sent a day later, starts with a reminder to use the time-limited discount code and does a great job of using colourful lifestyle imagery that resonates with their audience to entice people into engaging with the brand on social media.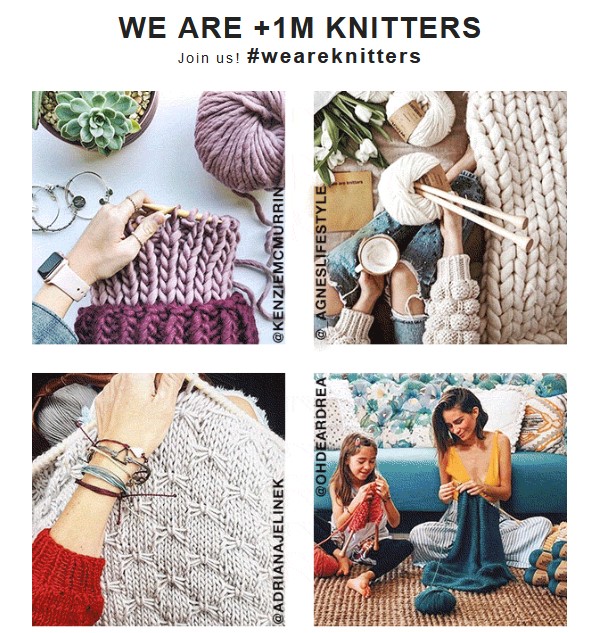 Clothing brand Fat Face has a welcome flow featuring three emails all of which are clearly designed to do something a little different.
The first email highlights their brand ethos, USPs and provides a welcome discount. The second email sent a few days later entices shoppers to "get acquainted" and also reminds the recipient about the discount code.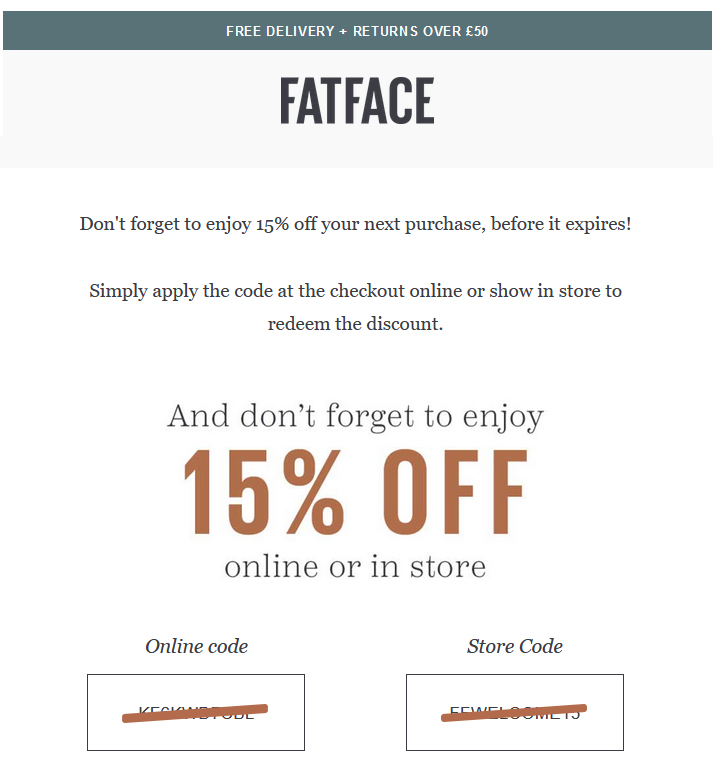 When it comes to personality and doing a great job of getting the fun feel of their brand across, Hari & The Gang does a great job from the outset.
The first email in their welcome series includes a discount code and is bright, bold and visually engaging – exactly what you'd expect from a brand like theirs.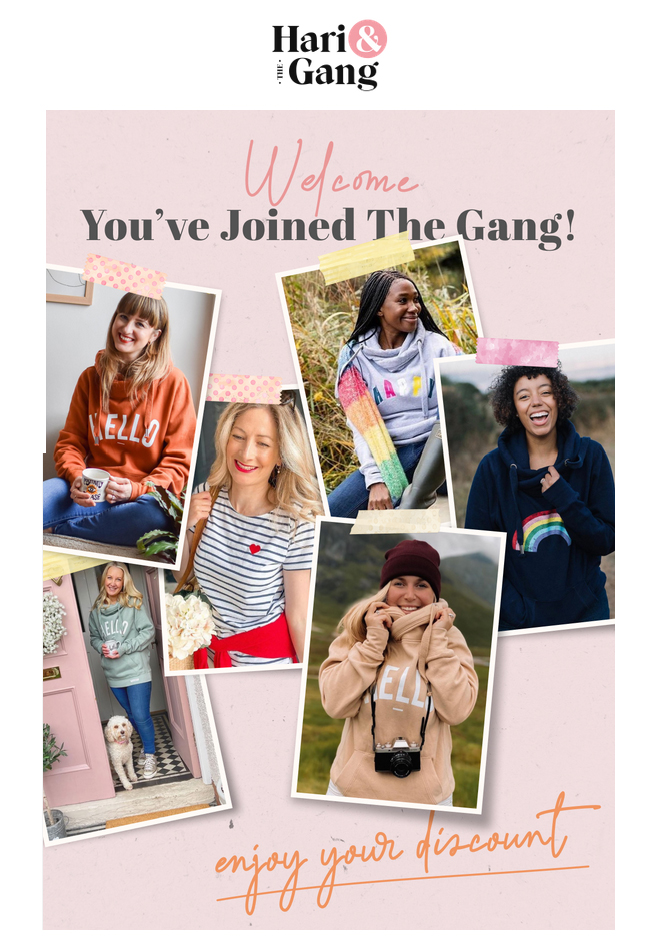 The second email in their welcome series reinforces the fun feel of the brand and delves more into the brand story and ethics in the hope of resonating and connecting with people.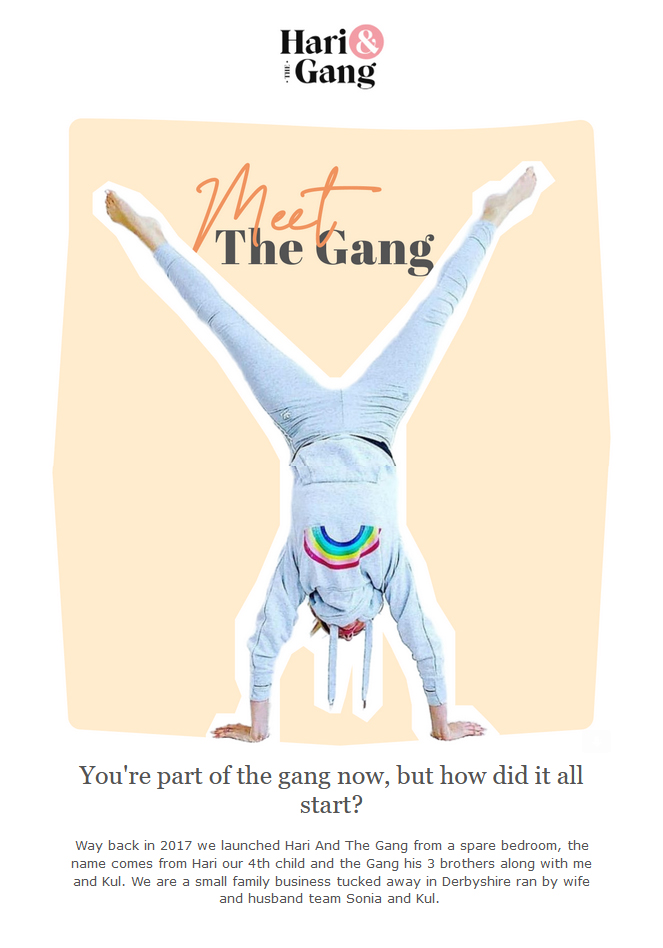 Tips For Effective Automated Emails
Keep the relevance high – we're all busy and we don't want to be bombarded with emails, so make your key messaging clear and obvious in the subject line of the email and cut the waffle inside the body of the email so the focus is where you want it to be.
Make them relatable and memorable – brand personality is important and using humour or sass that's in keeping with your brand is a great way to grab attention and make people feel connected to a brand.
Tell new subscribers a bit about your brand story, share your eco-friendly credentials or other noteworthy tidbits.
Hit them with an offer – the second email in the Oliver Bonas welcome series which arrives 2 days after their initial welcome email, and like many, offers a discount code.
Utilising a gentle reminder, combined with a discount can prove irresistible, but a reminder and showcasing some well-targeted products could do the trick just as well.
Watch the timing and frequency – the customers of your particular business could be less forgiving of more frequent emails, or they could be perfectly happy with a relatively high frequency. You might want to spread your whole welcome series of, for example, 3 emails out quickly, sent on consecutive days, or you might prefer to wait several days in between.
Finding the perfect balance can be tricky, and remember that what you personally prefer, might not translate to your wider customer base, so watch those unsubscribes and if they creep up, consider decreasing frequency or increasing the interval gap.
Educate customers – for businesses that are complex or offer lots of options or customisation features, you can dedicate your welcome series to educating customers to help them get the most out of using your products or services.
From ordering, customisation options to care maintenance or usage instructions your welcome series is a great time to provide helpful information to customers or set expectations.


We Can Help
Let us help you get your email automation working more effectively. Whether it's fine-tuning your existing Klaviyo welcome series, upgrading from the standard Shopify cart abandonment emails or automating your review request process, the team at Surefire can help.
Get in touch with us to find out more.