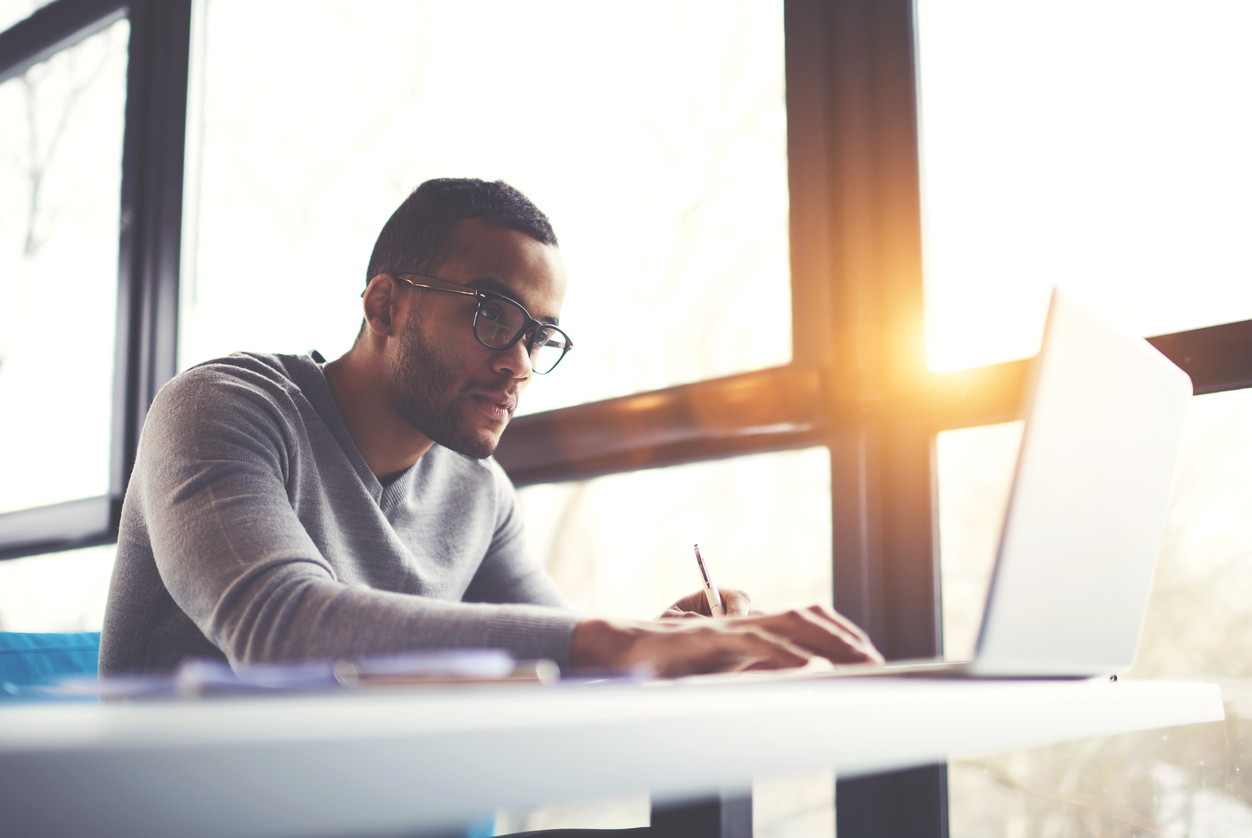 Although Shopify does a great job of highlighting important core pages still left to create or customise in the dashboard, there are some less obvious pages that are well worth putting a bit of additional thought into.
Share Your Brand Story
In over a decade of specialising in eCommerce websites we've found that the 'about us' page is often in the top 5 most visited pages on a website. Despite this, it's a commonly overlooked page, often containing just a few sparse paragraphs of bland copy.
Your 'about us' page provides crucial trust and brand-building cues that can prime customers to purchase from you. It's where people hope to get a better feel for the business they're considering purchasing from so it's important that you provide a compelling brand story.
Talk about your origins, your brand ethos, how you source, design or manufacture products and even tell people about the office dog if it fits your brand to do so.
You might prefer to call this page 'our story', 'brand story', 'our history' or something similar, but the purpose is the same, to give people enough background on your business to engage them, draw them in and help them to make an informed purchasing decision.
Delivery & Returns Pages
Pages like this are often quite brief, providing minimal information that might not be as comprehensive as a customer, or indeed Google, would like.
Don't leave anything to guesswork and be as detailed in the information you provide as possible. For example, if you only provide next-day shipping to UK mainland addresses and ordering needs to be completed before 2pm, make sure this is explicitly stated.
If possible, provide information about exchanging goods, tell customers who you use to ship your orders and whether you provide tracking, provide a realistic estimate as to how long does standard delivery usually takes and so on.
If shipping is temporarily taking a little longer due to seasonal issues or stock problems, make sure you update your shipping and delivery page to let people know what's going on.
A greater depth of information and regular updates to service related information will help cut down on customer service calls and emails.
Check out Black Sheep Wools and Indigo Art Shop for examples of good delivery & returns pages.
Frequently Asked Questions
Having a comprehensive FAQs page really can cut down on customer service enquiries, so aim to give people as much information as possible by adding an FAQs page to your Shopify store.
Even if you've mentioned it elsewhere, for example, on the ordering & delivery page, it won't hurt to include it on your FAQs page too. If you have a lot of FAQs consider grouping them by topic and make sure that you talk to your sales and customer service teams to find out what questions people are asking most frequently.
One of the big benefits of having an FAQs page is that it's more helpful, authority building content there for Google to crawl which can have a positive impact on your SEO.
See some examples of a basic Shopify FAQs page at Appreciate Art or Proline Skates.
Blogging & Company News
A blog is an area of any eCommerce website that carries a huge amount of value, not only in terms of helping you to share company news and promotions with your visitors, but your blog will also play a role in supporting your SEO efforts.
You might not think you have anything newsworthy to talk about or that you don't need to blog, but adding a blog to your Shopify website couldn't be easier, so it's well worth putting some thought into how you're going to utilise it.
From discount codes, seasonal sales and new product launches to company news, it should all be shared on your Shopify blog. Take a look at 30 Content Ideas To Kick Start Your Business Blog.
To see some good Shopify blog examples take a look at Charlotte Mills and Smudge Boutique.
Meet The Team
Some businesses shy away from including profiles of key team members, but seeing the faces behind a business is a great way of building trust. Just like your 'about us' page, a page with profiles on is a great way of demonstrating brand personality and building trust.
Consider putting your own twist on this page by focusing on 'meet the design team' or 'meet the experts' or whatever you think will work best for your target audience.
You might choose to incorporate a 'meet the team' section into your existing 'about us' page. However you choose to do it, making sure people can see the faces behind the brand will effectively personalise your business which can be a powerful marketing tactic.
To see a good examples of a meet the team page, take a look at Dr Fertility.
Need a hand getting your content right?
Content writing doesn't come naturally to everyone and when you need your content to serve the dual purpose of engaging your customers and demonstrating authority to Google, you might need some help to make sure you get it right.
Get in touch with us now to find out how we can help you.