Whether you are marketing a frequently occurring event, or a big one-off or annual event like a festival, you'll find tips below that will help you reach more people, and sell more tickets.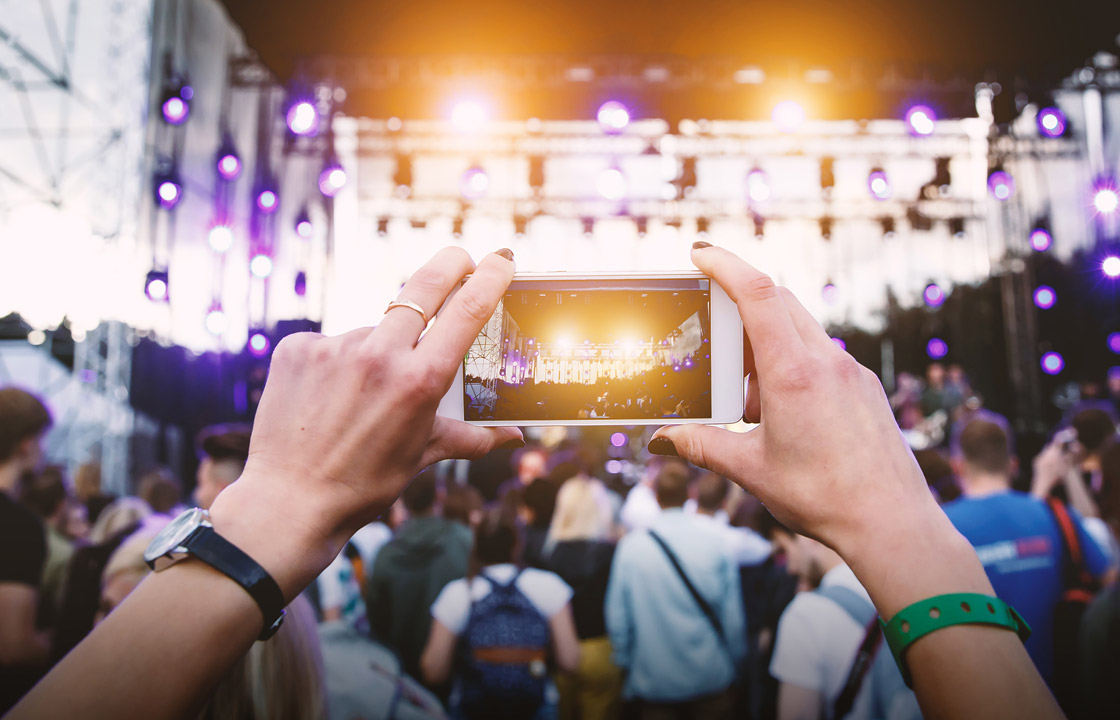 1. Create buzz on social media
Prior to ticket sales opening, use social media to tell people about the event and create some excitement. Start a countdown or hint at something exciting coming soon, and remember, the more teaser information you can provide, the better.
You could use social media to encourage people register to your mailing list, then email an update out just before, or as soon as event tickets go on sale.
2. Write a blog article about it
Creating quality new content on a regular basis is always a good idea, and the launch of a new event or the promotion of a regular event, is a great topic to write about. Pull out some key points that will give people an at-a-glance sense of the event, use an eye catching image to draw people in (and encourage them to share), and finally, highlight some of the reasons people should visit or book tickets. And of course, make sure you include a link to your booking or ticket purchasing page.
3. Contact local media
PR plays a big part in the marketing of any event, so make sure you invest time into putting together a press contacts list if you don't already have one. Make sure to include a combination of local and national PR contacts and do try to develop some kind of relationship with your contacts prior to sending them a press release. You could also invite select members of the media to cover the event on the day.
4. Make use of your homepage
Running a one off or new event? Use your website homepage to let visitors know! A great looking banner or hero image in a prime location on your homepage, will have maximum impact, and will help you to spread awareness of your event.
5. Run a competition
People love being given the chance to win things, and if your event is aimed at members of the general public, running a competition to win a ticket or a family pass is a great way of drumming up interest and spreading awareness of your event.
Competitions work particularly well on channels like Facebook and Twitter, but instead of keeping the competition restricted to social media, instead use social to drive entrants to visit your website, where they can enter via a competition landing page. Get people to sign up to your mailing list in order to enter a draw or ask them a question that requires them to visit your website to find the answer.
6. Advertise locally
When running an event, it's often the case that businesses focus on digital, forgetting the many traditional channels that could help them to reach more people. Depending on your event, advertising in a local newspaper, leaflet drops or putting flyers up are all highly effective ways of promoting your event locally.
7. Create a sense of urgency
Whenever you publish anything about the event, pay attention to your wording. Social media posts that hint on limited availability, or reveal that tickets are expected to, or are already selling fast are great ways of creating a sense of urgency.
Focus on the benefits of the event and urge people to avoid disappointment and signup or book now while there is still availability. Just make sure you aren't misleading in what you say, and don't tell people that tickets are selling fast if they really aren't!
8. Blogger outreach
Blogger outreach is big business, and for good reason too. Top bloggers have large, engaged audiences, and can provide you with a lot of additional coverage. Outright advertising on blogs is a consideration (i.e. banner advertising or sponsored posts) but make sure you know visitor stats before committing. Even popular looking bloggers will often have low traffic figures; so look for influential bloggers in your niche generating at least 15,000 monthly visitors, and make sure they have a healthy social media following too.
If you don't fancy traditional advertising on blogs, you could instead invite a blogger to cover your event on your day, to host a ticket giveaway in the run up to the event or you could offer them free entrance to the event in return for writing a blog article about it.