Search engine optimisation is an area that never stands still and is always evolving. This means that websites should use and benefit from the most up to date SEO techniques in order to ensure good ranking in search results.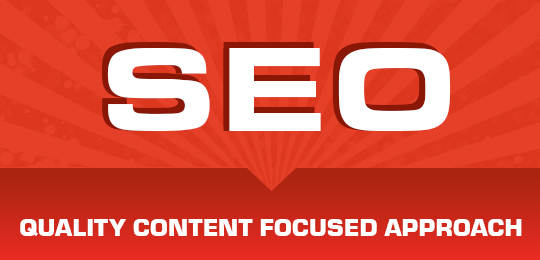 In this article we look at some of the latest key shifts in focus that you need to be aware of.
The New Approach to SEO
Gone are the days when getting to the top of search engines simply meant building endless landing pages and stuffing them full of keywords and links. That doesn't mean those techniques aren't still being used – an awful lot of companies are still are. However, using outdated, black-hat techniques are unsuccessful as they don't take into account the latest content focused approach preferred by Google.
The key to better visibility in search results lies in understanding what your customers want, in identifying how you uniquely meet those needs and in your ability to communicate this through high quality website content.
As the Google ranking algorithm grows ever more sophisticated, so the emphasis on high quality content increases, meaning it is more important than ever to ensure that you are writing and publishing strong content. Theme relevant content on your website that adds value to the visitor experience and reassures Google you are an authority within your field.
Google Penguin
The most recent Google Penguin update hit the UK in May 2013 and has had a big impact on websites that were previously using keyword stuffed landing pages and damaging bulk back-link building techniques. Many website owners saw an overnight drop in their search rank and as a direct result, a decrease in website traffic.
If these are the techniques you've used in the past and you've seen your website drop down the search engine results page, you need to take action now to reverse the damage and update your on-going SEO activities.
Focusing on Content
By focusing on delivering great quality content, you are achieving several things. You'll attract new visitors, you'll keep your website visitors engaged for longer and you'll increase your chances of growing back-links organically. Great content is far more likely to be talked about and shared.
Take a look at Google's recently updated Webmaster Tools rankings article.
If you'd like to find out more about our SEO services, visit our Search Engine Optimisation page.