A few months ago webmasters noticed a new addition in Google Webmaster Tools. Under search traffic, a new link appeared called "Mobile Usability". This immediately set alarm bells ringing, and was a clear sign that Google looked set to start taking mobile optimisation much more seriously.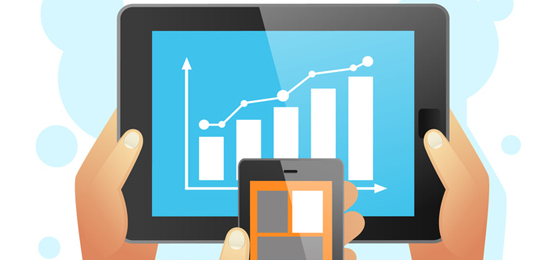 It is unusual to get such a specific, advance warning of an update from Google, but on February 26th, Google posted an article Finding more mobile-friendly search results, providing a clear start date for the introduction of the new ranking signal.
What Does The New Mobile Ranking Signal Mean For Your Site?
On April 21st 2015 Google will begin using mobile usability as a ranking factor. So what does this mean for your site? The first thing to consider, is that Google uses a lot of different ranking factors to determine where it shows your website in the search results.
The other thing to remember, is that if you rank at number 2 in Google for a particular search term, this does not mean you will rank at number 2 when the same search is carried out on a mobile device.
Search Engine Land reported that: "This update will impact only mobile searchers and it will give a ranking boost to mobile-friendly pages in Google's mobile search results only." and that "this only impacts searches done on mobile smartphone devices, and not tablets."
Mobile ranking signals will be introduced in April 2015. The weight of these signals are likely to increase in importance over the coming months, and as such, mobile usability should not be ignored.
There is no denying it. The coming mobile update, referred to by some as the mo-pocalypse, is big, and with some of our clients already receiving as much as 60% of their traffic from mobile devices, it's important that website's perform as well in mobile search as they do in desktop search.
How To Prepare For The Big Google Mobile Update
Work out where your traffic comes from (Google Analytics and Webmaster Tools are a must). On average, 30% or more traffic comes from mobile devices
Do a Mobile-Friendly test on your current site, to see how it fairs
Do an in depth analysis of your existing mobile traffic, if metrics like the bounce rate, dwell time and conversion rate are lower than for desktop visitors, you've got a problem
Decide if a mobile or responsive site would be the best way forward for you
You might want to consider bringing forward a planned website re-design
Whilst Google has stated it does not stipulate a responsive website as a must to rank well, a responsive website is usually the best solution and ably addresses all common mobile usability issues.
We are experts in responsive design and organic SEO and are happy to discuss suitable options with you. Get in touch with us.
Alternatively, check out Google's own guide to mobile friendly websites.