When Facebook announced Instant Articles just over a year ago, it was essentially little more than a Beta test, open to a small number of select publishers like Buzz Feed and The Huffington Post.
A year on, and Facebook Instant Articles has been opened up for the rest of us to use, but should you jump on board? To help you decide whether Instant Articles is for you, we've compiled a list of pros and cons that will help you to determine whether it's a good fit for your marketing strategy.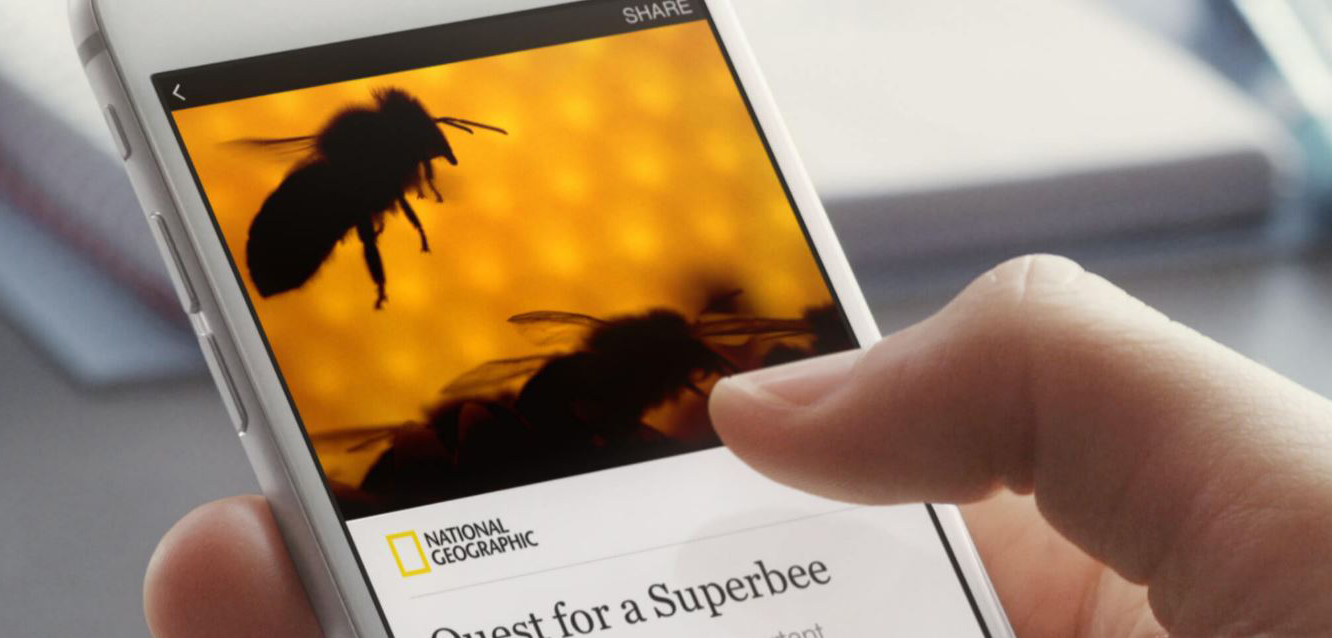 What is Facebook Instant Articles?
Let's start by taking a look at what Instant Articles actually is. Facebook promises an exciting way for publishers to reach more people with their content and says "Publishers of any type, anywhere in the world can deliver an incredibly fast and immersive reading experience for people on Facebook."
So far, so good. Of course anyone publishing content wants as many people as possible to discover it, and when you publish through Instant Articles, your content appears instantly in the Facebook Newsfeed.
But it's not all quite so simple. The debate has raged over the last few years about the merits of allowing people to consume your content without even having to visit your blog or website, so it's your strategy that will determine whether you can make a publishing platform like Instant Articles work for you.
Pros
Users are better informed, as they get to see the full article in their Newsfeed, instead of just a headline, photo, link and a few sentences of content.
Instant Articles load very quickly, which may help to hold peoples attention, with Facebook claiming 70% of people are less likely to abandon the article.
Interactive and immersive tools allow you to deliver a more compelling mobile storytelling experience.
If users like the content they have read on Facebook, they might click through to your website or blog to discover more.
Cons
Facebook users don't need to visit your blog or website to view the content in it's entirety. This means you potentially lose out on traffic and page views; important SEO ranking signals.
Implementing Instant Articles is far from easy and the full approval and revision process can take weeks.
You must have a Facebook page (not a personal page), you'll need to install the Facebook Pages app on your mobile device, you'll need an RSS feed to automate your publishing, a minimum of 10 articles is needed right from the start and finally, you'll need to create a style sheet and add the required Instant Articles markup to your blog or website.
If you have a blog that is monetized with things like AdSense, email opt-ins and banner adverts, you will find you are limited to the number of those elemtens you can use within an Instant Article, (also common to Google AMP).
Conclusion
Instant Articles could be regarded as a way for Facebook to benefit from publishers content, keeping people on the platform for longer, and that giving Facebook content in this way, provides less incentive for users to click through to your own blog or website.
An alternative stance may be that whilst It's far from perfect, If Facebook plays a significant role in your content strategy, it could be a valuable way to raise brand awareness and to engage users more effectively.
If you are thinking of getting started with Facebook Instant Articles, you might want to consider publishing some, but not all of your content this way. Make sure that you are making use of Google Analytics so that you can compare engagement metrics and do factor into your decision making the fact that in future, Facebook is highly likely to give greater prominence to Instant Articles.
Save
Save
Save
Save